Heart of Europe – 4 capital cities
Prague – Vienna – Bratislava – Budapest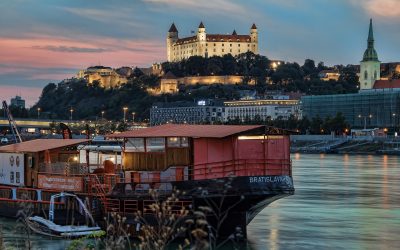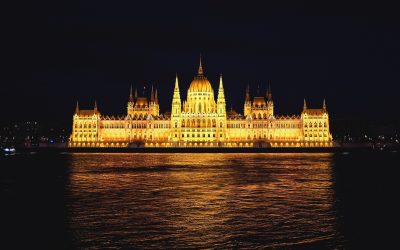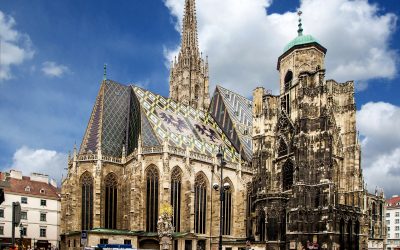 Arrive to Golden PRAGUE, Czech Republic – Prague's grand Hradcany Castle, historic St. Vitus Cathedral and charming Golden Lane, Dalibor Tower and Castle Gardens. See the colorful crowd on Charles Bridge; A festive welcome dinner – a Vltava River night lights cruise which begins at dusk so you can see historic Prague both by day and by night- fun going through the locks serenaded by traditional Czech tunes.
Immerse in the historic Old Town, observe the famed Orloj clock as it strikes, time to shop and explore winding lanes in the Old Town, buy folk art, crystal, garnets, puppets, books and antiques, eat
traditional village fare in a cozy restaurant.
Drive to the South, via Konopiste castle, and then see TABOR, where the heritage of Hussite thoughts has been apparent in the atmosphere of this place till today.
Drive through Southern Bohemia, known with its nice nature with many lakes and historical castles. Stop in CESKE BUDEJOVICE, home of the famous Czech brewery producing Budweiser beer.
You must try it!
Visit Krumlov City, see the castle, visit HLUBOKA castle, which boasts attractive exteriors as well as interiors. Such premises create an ideal place for activities of a period character, which enable visitors to experience the authentic period atmosphere.
On the way to Vienna, view historic castles and monasteries; visit a special treasure, charming Melk, and view Durnstein, the ancient castle where Richard the Lion – Hearted was imprisoned.
Arrive VIENNA, Austria; sightsee in historic Vienna – the jewel of the Habsburg Empire; see the famed Opera house, Stefansdom, Castle and much more. Time to visit a cafe, you might like to sample the renowned Sacher Torte; then visit charming, fairytale Baden where the Emperor loved to stay; see the quaint house where Beethoven lived and composed his masterpieces.
Enjoy the historical city center, afternoon see the Belvedere castle, visit Schonnbrunn Castle, the summer residence of the Habsburg royal family.
Late afternoon depart to BRATISLAVA, Slovakia.
Bratislava, city tour, see the monumental Bratislava castle over the Danube River, St. Martin Coronation Cathedral, see from the Devin Castle Hill 2 other countries – Austria and Czech Republic created by rivers –Danube and Moravia. Enjoy Bratislava's historic and charming Old Town, possible shopping. Overnight in Bratislava.
Travel to Modra, ceramic manufactory, followed by "Wine road", stop in small wine cellars to try different excellent wines from this region. Have a lunch in a private brewery located in the historical monastery. Enjoy a memorable party with the lively folk group! Experience the music, food and customs; dance!
8. day
Bratislava – Budapest
After the breakfast take a hover boat from Bratislava to BUDAPEST, Hungary. Travel through the famous Gabcikovo hydro dam complex Head southeast along the Danube and enjoy the wildlife and birds in the nature preserves in this region; Afternoon arrive to Budapest, Hungary, See the dramatic Chain Bridge, visit the picturesque Old Town – historic Matthias Church overlooking the city and the romantic Fisherman's Bastion; enjoy the folky shops and cafes and much more.
Journey to Szentendre north of Budapest – enjoy this charming and picturesque artist's town. Szentendre with its unique atmosphere has two dozen museums, seven churches, 13 galleries, and countless coffee shops and little pubs Option to visit the nearby Open Air Museum, which offers visitors a look at traditional Hungarian village architecture. Evening farewell dinner – goulash party with gypsy music.
Flight back home or ask us for the other travel arrangements.
Price includes: All accommodations in 3-4****hotels based on dbl occupancy ● All meals (breakfasts, lunches, dinners, snacks), 1 drink to each meal ● Transportation in luxury A/C bus or minibus ● English speaking professional guide ● All entrance fees ● Up to 2pcs luggage hotel handlings ● Single room supplement 400 USD ● Triple room reduction 200 USD/person