Bratislava - 3 days V.I.P. program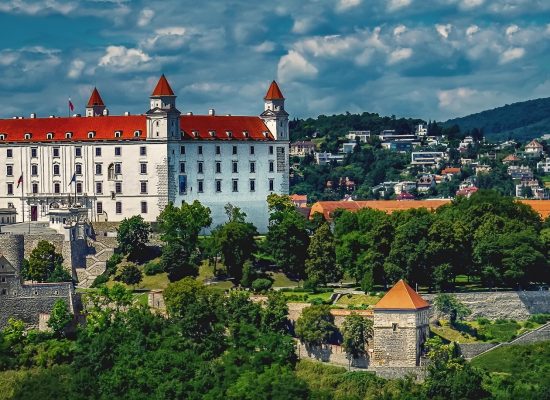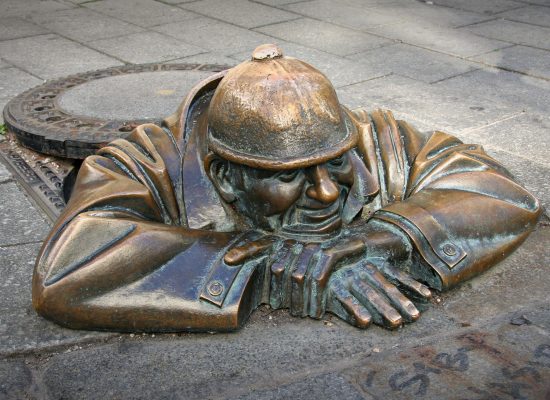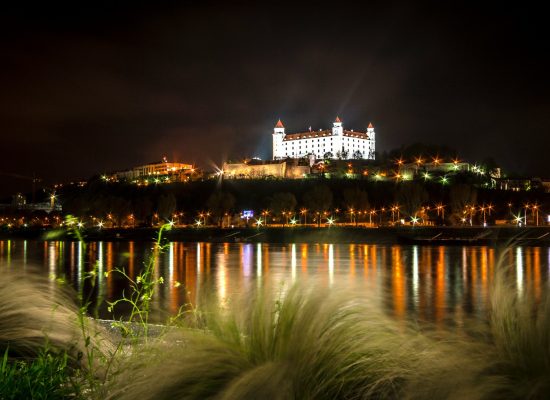 9:00 leave Vienna by boat, arrival to Bratislava 10:15
Start with a bus tour and visit Bratislava Castle, from where you can see fantastic panoramic views over Danube river, then enjoy panoramic views of the city from Slavin, a WW2 memorial, where over 6 thousands russian soldiers are burried.
Then the tour continues with a drive along the Danube to the magnificent ruins of the Devín Castle , situated above the confluence of the Danube and Morava rivers boasting a superb view over the countryside and neighbouring Austria. The castle was an ancient stronghold of Celts, Romans and Slavs and important noble seat until 1809 when it was blown up by Napoleon's troops.
Lunch in the restaurant, where chef de cuisine prepares for you "Royal menu", same as he did for Queen Elisabeth II when she visited Bratislava (optional other restaurants).
Continue with a historical city tour of Bratislava. Walk through the historical centre and feel the atmosphere. See the charming squares and narrow lanes of the Old Town. You will see St. Michael´s Gate, St. Martin´s coronation Cathedral, Primatial Palace, Old Town Hall, Opera House, and much more. Enjoy a cup of coffee in a historical Kaffee Mayer with its best homemade cakes in Bratislava. You will try famous "Bratislavske rozky" sweet pastry stuffed with poppy seeds, walnuts or curd.
Drive along Small Carpathian Mountains with vineyards and wine known since Roman times. Stop in ancient royal wine towns, Svaty Jur, Pezinok and Modra. Visit local pottery to see how famous Slovak folk majolica is handmade. Enjoy your lunch (roasted pig) in a 500 years old wine cellar and sample the best wines from the region.
Continue to the Castle Cerveny kamen (Red Rock Castle) wonderfully preserved castle. You may tour 24 rooms of a castle furnished with pieces ranging from the Renaissance, an exhibition of weapons, a medieval pharmacy and library and the castle undergrounds with the huge multi-storey cellars, the largest ones in Central Europe.
Possible falcon show, historic swordplay show, historic dancing and costume show.
Return back to Bratislava, dinner in UFO restaurant on the top of the bridge.
Piestany – It is famous for the natural healing sources – thermal mineral water and unique sulphuric mud with extraordinary healing power.
You will be divided to smaller groups and can enjoy VIP unique treatment. Or just relax in beautiful park.
On the way back to Bratislava stop at Biofarm in Stupava. Here you will find sheep farm unique to the mountain one. You will see how special Slovak cheese "bryndza" is made. You will try old traditional shepperds meal – dumplings with brydza, smoked sheep cheese and bacon. Possible horse or horse carriage drive.
Please contact us for the further information: incoming@vvip.sk