Slovakia, Slovenia, Czechoslovakia – what country?
Slovakia, also known as the Slovak Republic, is often confused with other countries whose names sound similar. Like Slovenia or Yugoslavia. Or maybe you're thinking of Czechoslovakia – a country that no longer exists. Ever since 1993 there have been two countries — the Czech Republic and Slovakia.
Are you a lover of the history or modern time, wine and good meal, sport, nature or city night life? You find all of these and more in our cozy capital city.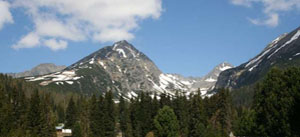 Slovakia is a small country with enchanting history, rich folklore, beautiful nature and especially nice people. Explore its diversity on your own.